KICK ECOSYSTEM
KICK ECOSYSTEM is a one-stop shop for fintech transformation, based on three fundamental functionalities: B2B-decentralized digital asset exchange, fundraising platform and payment processing.
KICK ECOSYSTEM is airdropping 60,000 KICK for sign up and KYC and also earn upto 1 Million by inviting friends.
KICK ECOSYSTEM is already listed on CoinMarketCap.
Steps to claim Airdrop
Visit the KICKEX Airdrop Page.
Click "CLAIM 10,000 KICK" and Sign Up.
Now scroll down the page and complete step 1 of email verification.
Similarly do step 2 of KYC and earn 60,000 KICK.
Now invite your friends and earn upto 1 Million KICK.
You can read full Terms of Program here.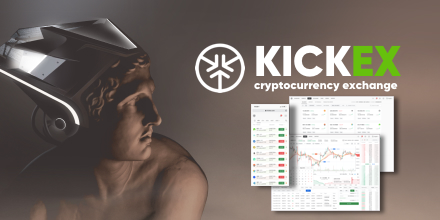 JOIN OUR SOCLIAL CHANEL TO GET NOTIFICATIONS:
Telegram Channel
Telegram Group
Twitter
Facebook Group